You can see on this Southfield Twp., Oakland Co., MI 1872 Atlas where the McDermott, Eagan (Egan), Chapman, Dohany and Fayne (Fane) families all are located in the SW portion on the township.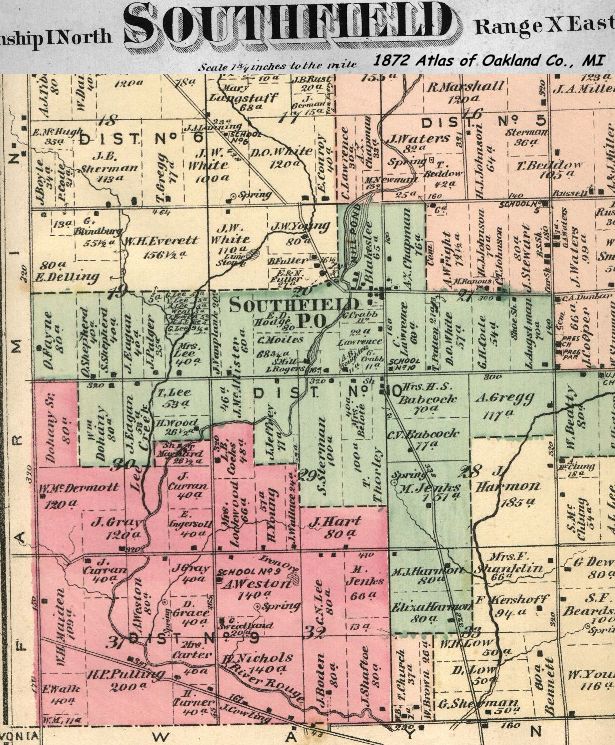 To look up land patents for Isaac Chapman, go to this site.......
Select "Michigan" as state, Enter "Chapman" and "Isaac" in the name fields, then click "search". This brings up five Isaac Chapman results as of Dec 2003. The two of interest to this site here are in Oakland County. You can click on the link to view the records or view a copy of the actual document.
Copyright 8/28/2001 S. Hoard

These pages I share freely with others for their own NON PROFIT USE ONLY. The information contained, here within, is for entertainment and reference use only. YOU MUST document YOUR OWN LINE if you so desire. Many of these family genealogy lines have been provided by others through Internet contact. I post this information on the sole trust that they have attempted to provide accurate information.

Enjoy and Happy Hunting!