Some families know a great deal about their roots; others know very little. This site is an attempt to record what I've learned about our family history. In these modern times, families tend to be scattered all over the country, if not the world. One of the goals of this web site is to help our family stay connected even though we live far apart.
My direct Westlakes were mostly located in Long Sutton, Somerset, England prior to 1848 and then after that, Redford, Redford Twp., Wayne Co., Michigan, USA. I do have a vast collection of Westlake's throughout the United States and England in my database.
Most of this information was obtained from talking to living relatives and from researching public records. In the course of doing this research, I've discovered that I have many more relatives than I ever thought possible!

I have a lot more information on many of the family members, so if you find a connection contact me and I'll send you what I have on your line. You can also search some of my database on-line at WorldConnect. Just click on this link to take you to my tree on-line:
Skip the ads at the top and skip down to where it says:
Enter surname OR surname, given to find:
Enter your surname to begin your search. Please let me know if you find a connection. If so, I'm happy to add your information into my Westlake line. I do not post information on living people on the internet.
Happy Hunting!
Use the Westlake Family Site search engine added below for easier browsing of my Westlake Family Site pages.
You can also browse my website by clicking on the underlined links located at the top of this page, under the title Westlake Family Homepage.
Acknowledgments
Much of this information was gathered from relatives. I would especially like to thank Ray & Barb Yokey for all of their hard work.

Thanks to Kay Clark and Peter Addyman for sharing information on many of the earliest Westlake lines.

Thanks to Tony Jones for generously providing family document scans.
Also thanks to each that have contributed their Westlake Family line. You can find a special page in the directory at the top of this page for each that has provided information. Please visit their pages. Some provide photos as well.

If you would like for me to create a special page just for your Westlake line, please contact me by signing my guestbook located near to the top of this page.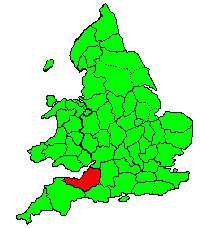 Somerset, England