Sam McGlawn was the youngest son of James and Arter McGlawn. Below are pictures of Sam and his wife, Golda. Below these are pictures of each of their children, in order of birth.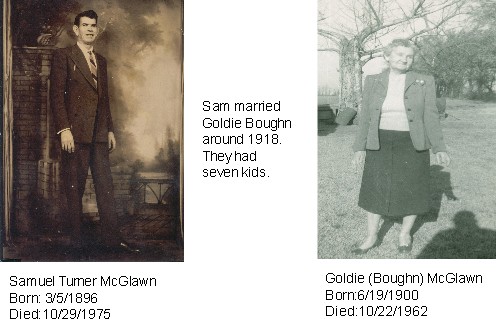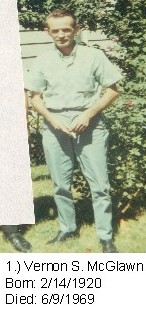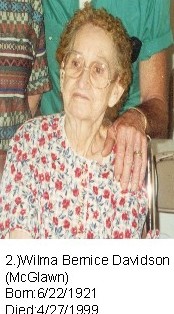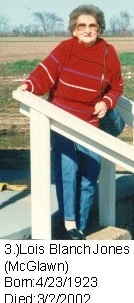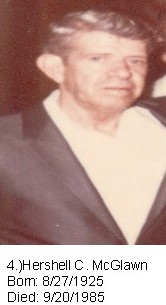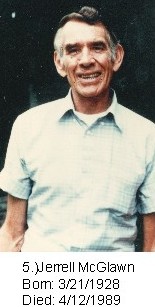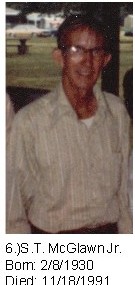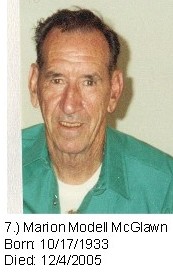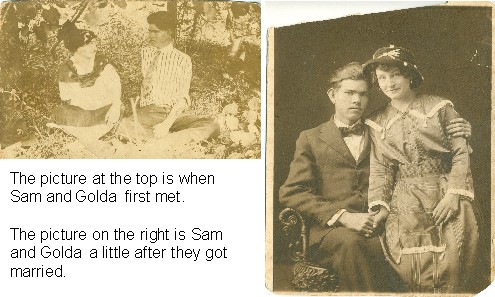 Below is a photo of the children of Sam and Golda McGlawn.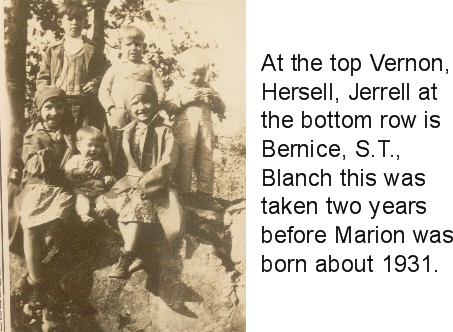 Below is a picture that I have of Sam & Golda's family.
Picture taken about 1926 or 1927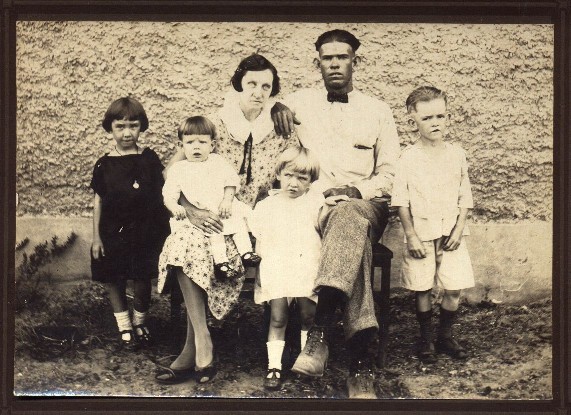 L to R: back: Bernice, Hershel, Golda, Sam, Vernon..front: Blanch